Formed Paper CUPS as Part of the Consumer Experience
Packaging, such as formed paper cups works double roles. Your containers must be designed and produced with consumers "eating first with the eyes" in mind, as well as reflect your brand and budget.
Design, graphics and sustainability are all part of today's consumer experience with your brand and product. Package design differentiates your brand from competitors, and great design can influence consumers' buying purchases. Eye-catching graphics are essential to breaking through the clutter in freezer aisles and crowded shelves, not to mention customizing and personalizing your containers to consumer demands. And, speaking of demands, sustainability is in such high demand that it is one of the most influential packaging trends today and heading into the future.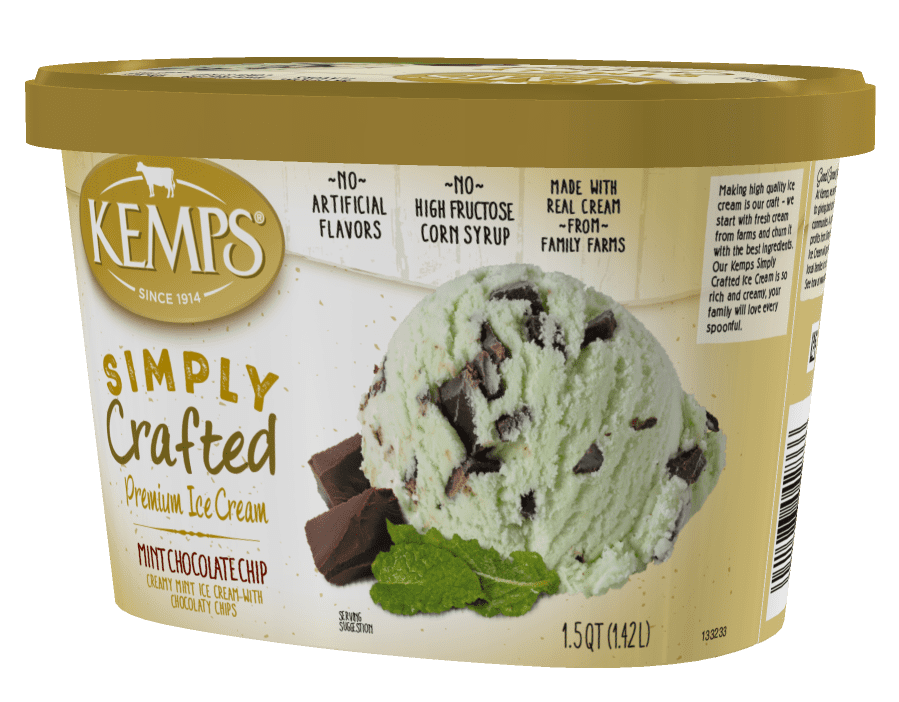 Crown Creamery Butter
Pecan Ice Cream

This store-branded product has a unique color scheme. We used a proprietary printing technique to give designers more freedom through a wider color palette.



Kemp's Homemade
Vanilla Ice Cream

20 years ago, premium ice cream was sold in hard-to-scoop cylindrical containers. We created the "scround" for Kemp's to end "knuckle muck"
and win consumers.

Belfonte Strawberry
Ice Cream

It's an honor to be Belfonte's first and only carton supplier. We took their ice cream from square to "scround" packaging and are careful stewards of their
blue ribbon.