Our family-owned company offers competitive pay in
a rewarding environment.
Burd & Fletcher is a leading manufacturer of paperboard products from folding cartons to formed paperboard cups, in business for over 130 years and family owned.
If you're on the lookout for a rewarding career, we'd love to hear from you! Please fill out the form below and we'll be in touch with more information on any available positions.
Apply for a job in our office:
Apply for a job in our plant: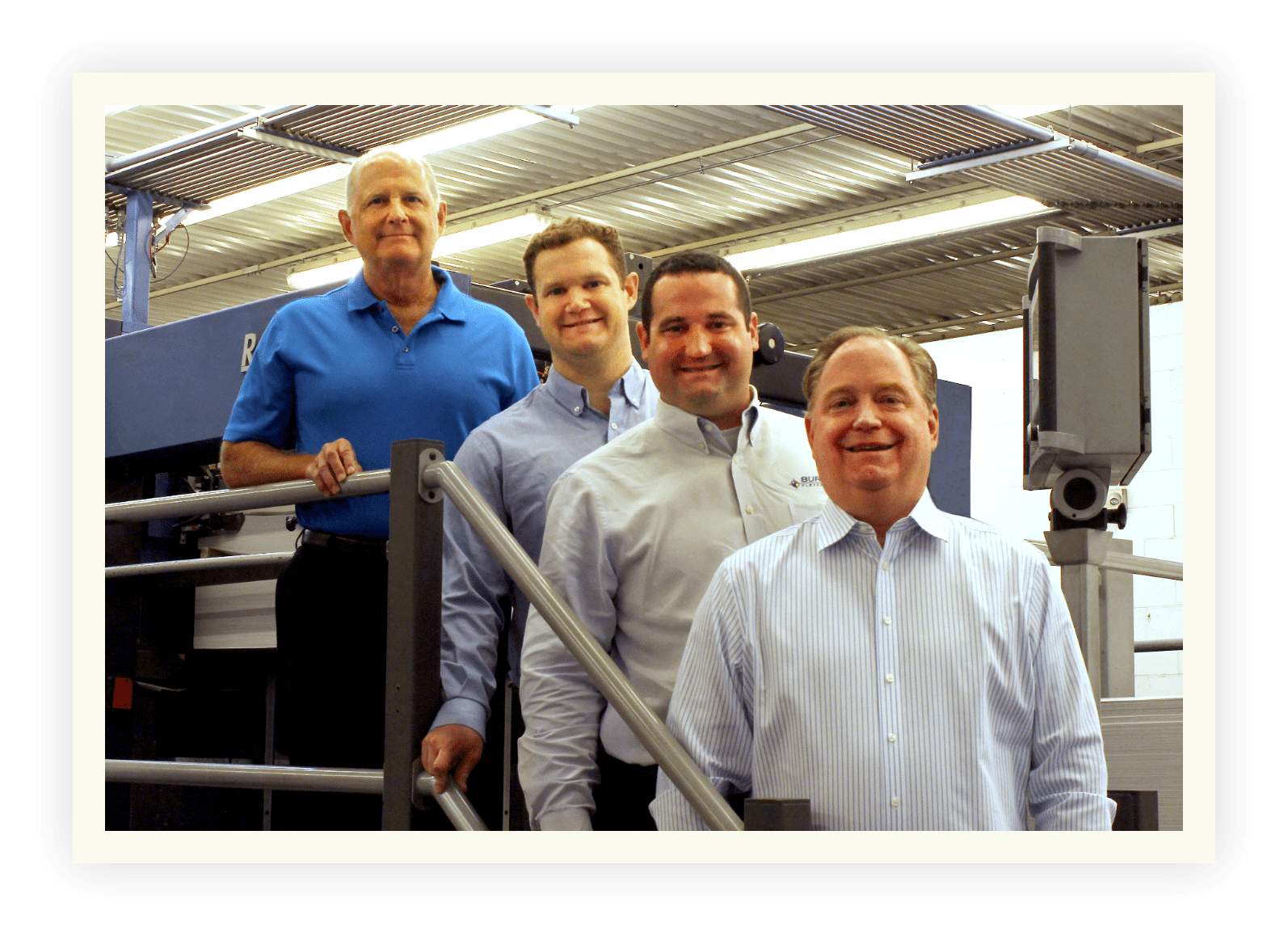 Generations of Integrity and Commitment
Humility doesn't allow us to brag beyond what we can prove. We are proud of our history, yet humbled by our success. Our achievements are measured by the success of our long-time customers and our most valued asset, our employees.
Burd & Fletcher's ownership dates back to 1886 and spans six generations. Each generation honors the legacy of those who came before them. Our names are less important than those of our employees whose average tenure exceeds 20 years.
In our industry, nothing is more valuable than experience. Our customers know we will deliver exactly what we promise because our employees can overcome any challenge they face. After over 130 years we've been there – done that.