THE PERFECT PACKAGE FROM CONCEPT TO CONSUMER
Save Time and Money with Our Process
Almost without exception, every food packaging order Burd & Fletcher produces is custom—from the size roll of paperboard to the sheeted load and from the special colors in the ink fountains to the individual items printed on the sheet. Our manufacturing process from concept to consumer checks all the boxes for the perfect custom container.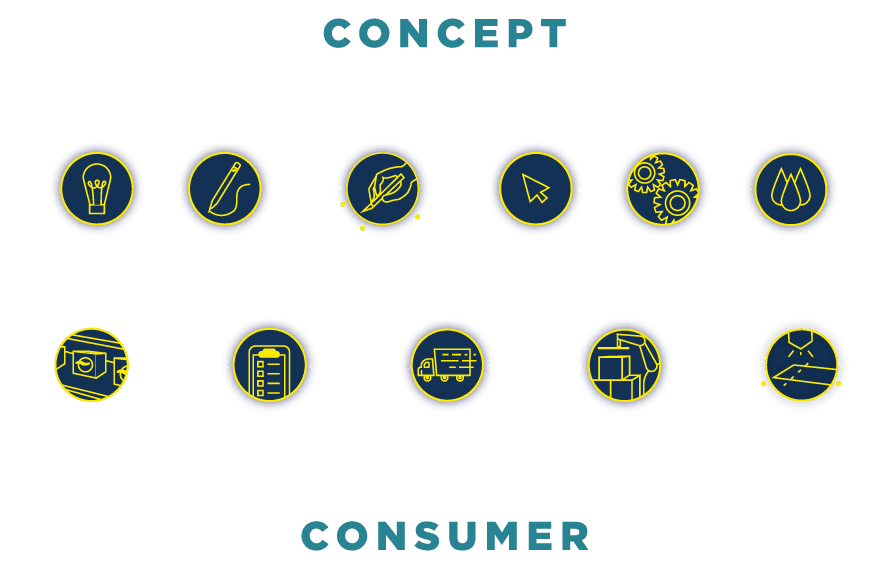 Brand Strategy
We want to fully understand your packaging specifications and brand objectives, then we create a system to best meet your needs.
Design
Depending on the project, this step includes just the physical shape and container design, the visual graphic design, or both physical and visual.
Prototype Development
This stage involves visual 3D modeling technology, plain white prototypes made by hand, skilled craftsmen creating full-custom dies, and limited production runs for testing on manufacturer equipment.
Final Production Art
It's time to finalize ink colors, process and spot colors, as well as ensure consistent replication and evaluate cost efficiency.
Prepress
PDF, artwork and final proofs are approved.
Press
Ready for lithographic sheet-fed, high impact, graphic printing.
Finishing
Double check its perfect package construction and fits with manufacturer-identified speeds needed at plant for line efficiencies.
Casing & Palletizing


Cases are a perfect fit to correctly hold product with no damage and make sure it arrives at the next destination just as it came off the line.
Ship Product to Manufacturer
Our central location in the U.S. means 1- to 3-day transit time to any domestic location.
Fulfillment of Product at Manufacturer
We work on-site with you and your customer, verifying everything works as planned and all parties are completely satisfied.
Retail Shelf/Food Service Location
That final step where product and consumers connect.